Health is the secret to contentment, happiness, and satisfaction. It is a blessing of God. We all like to make future plans and consider making investments which will pay off in the future and support us when we are retired. But most of us often forget a part of the picture while planning for the future and this part is a person's health. Here are some reasons why you should consider investing in your health, make it your number one priority, and not second to financial health in the future.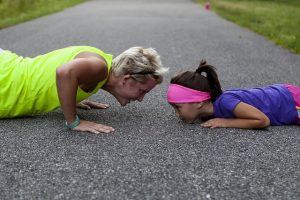 "Prevention is better than cure". We have all heard this saying a thousand times over and there is no doubt that it holds true for health. If you invest in your health today, you will save yourself from various diseases and health issues in the future. It is always great to take care of your health and well-being so that you stay fit and in shape even after years have passed. You should eat better, exercise and build up a healthy lifestyle today so that when you are old and gray, the one treasure you have then is health. A man lives an average of 79 years on the earth and he needs to have some strength and good health to go through the olden days.
If you put some effort today and start to eat healthily and exercise, your chances of getting various chronic ailments and diseases decrease significantly. Simply, by refining your lifestyle and going for an improved way of living will aid you to increase your health in such a way that it will be quite long lasting and keep you fit through the years.
It is important to understand the fact that health should be a man's number one priority when planning for the future because let's face it how are you going to attend your son's graduation and your daughter's wedding if you are not healthy and well. The problem is that you will definitely make investments and save money for these future events but you will probably not take into account the bigger picture and that is your health.
So, start to look at the bigger perspective in your life, invest in your health first, and then think about all the other things. Investing in your health does not mean you need to set aside a huge amount of money to cover for your health issues in future but it means taking care of yourself and your body starting from today.
You should opt for a healthier lifestyle and work up your health to keep the strength in your bones and joints, the fitness of your heart and mind, and the levels of your cholesterol and blood pressure in control. Try to adjust your daily routine in such a way that your work doesn't affect your fitness. Work up a balance in your life with allocating time to all the activities and giving a certain amount of your time to staying fit today. Exercise, eat healthy, sleep, manage stress, go for routine check-ups and take care of your physical and mental health. Doing all this is making an investment for your health in the days to come.